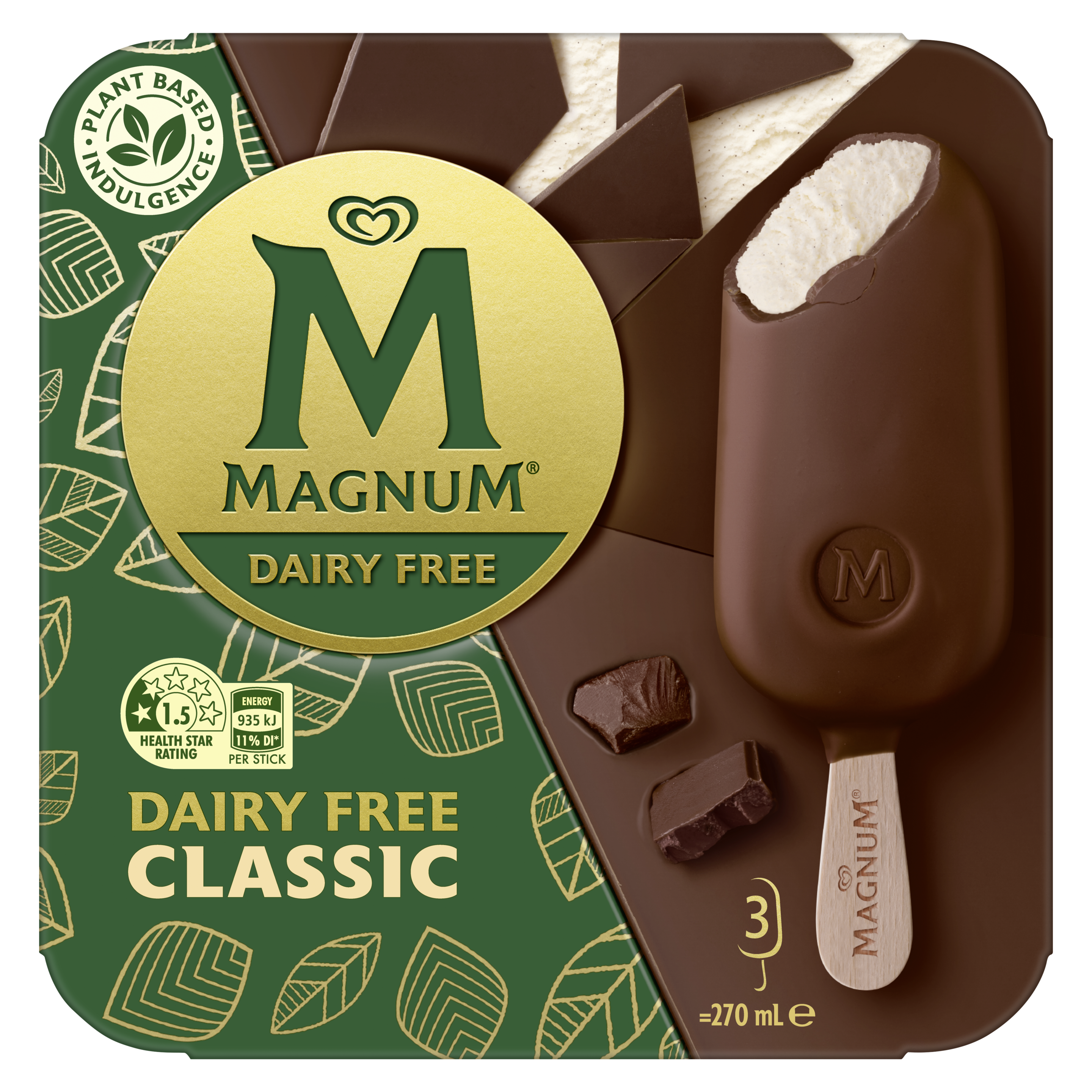 Magnum Dairy Free Classic MP3 
A velvety vegan & dairy free frozen dessert covered in chocolate coverture. Whether you're 100% vegan or take a flexible approach to your diet, Magnum Dairy Free is perfect for those precious moments of indulgence.
Ingredients

Nutritional Information
Water, sugar, cocoa components (cocoa butter, cocoa mass), coconut oil, glucose, glucose/fructose syrup, pea protein, flavours, emulsifiers (sunflower lecithin, mono and diglycerides of fatty acids), stabilisers (guar gum, locust bean gum, carrageenan (contains wheat)), salt, vegetable oil, colour (carotene). Contains wheat, gluten. May contain tree nuts.
Serving size: 
Serving per container: